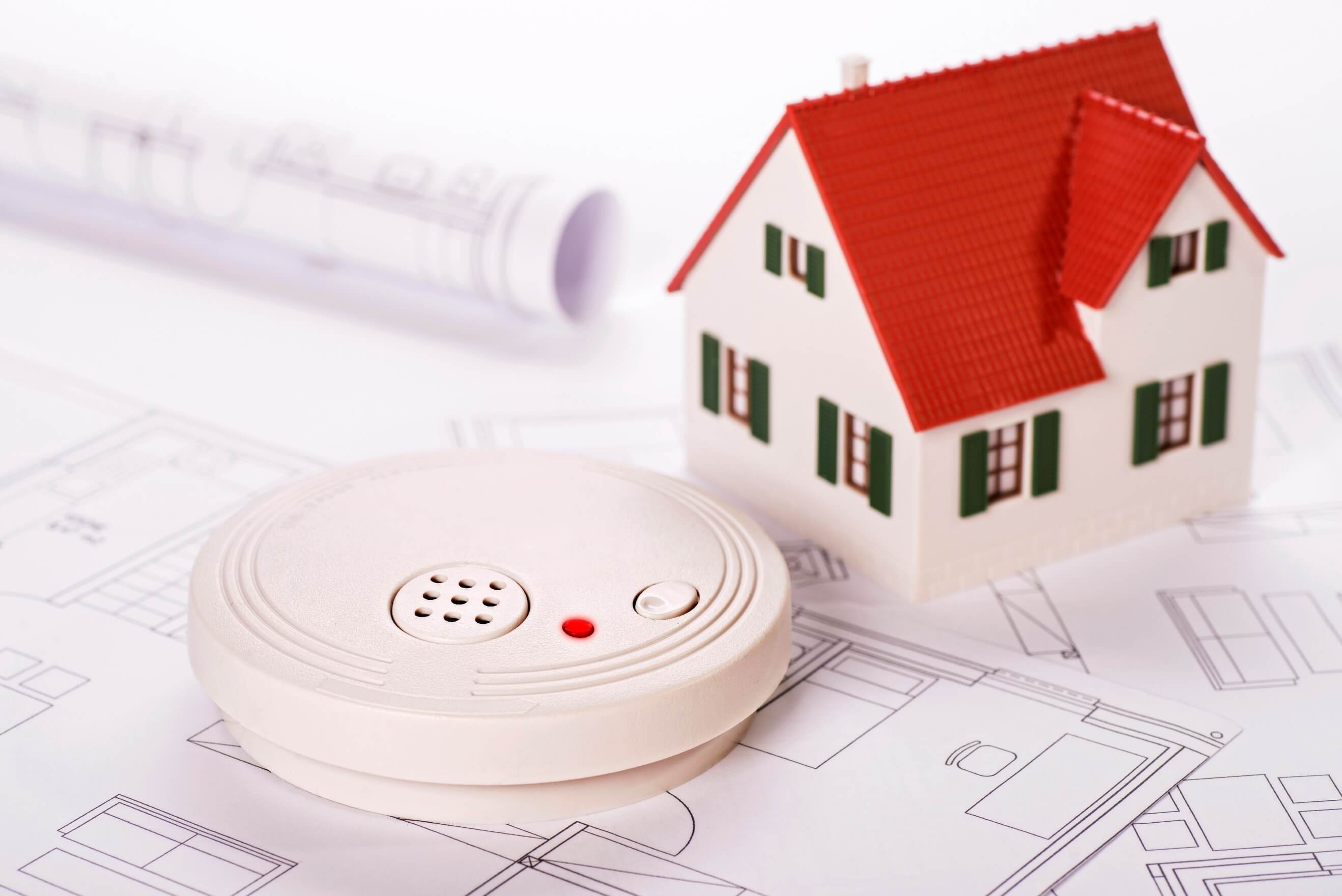 Fires can break out and spread incredibly quickly, especially in offices where there's a wealth of electrical equipment and the potential for overloading circuits, not to mention unattended kitchen facilities and combustible packaging materials. When we think of fire safety in the workplace, we tend to focus on trip hazards and medical equipment, but just as in school – where fire drills were a regular occurrence – fire safety in the workplace is also of paramount importance.
Under UK guidelines, every business, no matter how big or small, needs a fire safety plan. So if you're a business owner – be that of a small estate agency or a large warehouse facility – then you'll need to ensure you have a plan in place and your workplace meets the safety standards outlined in the Government's Fire Safety Order of 2005.
When it comes to fire safety, you can never be too prepared. In a worst-case scenario where a fire does break out, you'll want to be sure you've done everything possible to protect the safety of your employees. Indeed, where fire safety guidelines aren't followed, business owners could face a fine or even a custodial sentence, so it's really important to make sure you've followed the rules.
If you're creating your fire safety strategy, or just looking to review and refresh the procedures you already have in place, then follow this checklist to ensure the safety of your employees and integrity of your business premises:
Step 1: Nominate a fire safety officer
The first step to a robust safety plan is to nominate a fire safety officer. This can be the employer, business owner, landlord, an employee or a member of staff involved with building control, such as a facilities manager.
The fire safety officer will be responsible for undertaking the following actions:
Carry out a fire risk assessment, and perform regular reviews.
Notify staff of any risks identified.
Put in place any necessary fire safety measures.
Create an emergency plan.
Ensure all staff are aware of the fire safety procedures and provide any necessary training.
Step 2: Undertake the fire risk assessment
The first duty of the appointed fire safety officer is to undertake a fire risk assessment, identifying and where possible mitigating risks to personnel. If you're unsure of how to perform the assessment, then your local fire service can inspect your premises and notify you of any actions you need to take.
When performing a fire risk assessment, the following procedures should be followed:
Identify all fire hazards.
Establish whether any specific people are at risk.
Evaluate the findings and reduce or remove the risks.
Record the findings, prepare a fire safety plan.
Provide any necessary training.
Regularly review the fire risk assessment.
It's important to note that if your business employs more than five people, the assessment will need to be kept as a written record.
Step 3: Draw up a fire safety plan
As a result of a good risk assessment, a fire safety plan will be drawn up. This will include an evacuation plan, explaining what to do in the event of a fire. Employees will need to be notified of the escape routes, as well as the muster point for any evacuation. This meeting point must be far enough away from the building to keep employees safe from fire and fumes.
The fire safety plan will also detail fire-fighting equipment held on the premises. This equipment must be regularly checked and training given to other fire wardens. A variety of equipment will need to be put in place, depending on the type of building you're in and the products that it contains. To ensure your office is fire safe, you'll need to consider:
A fire alarm (some are linked to the fire brigade)
Smoke or heat detectors
A sprinkler system (although usually installed during construction, retrofits can be done inexpensively)
Fire extinguishers – water extinguishers for organic fires (arising from substances such as wood); powder extinguishers for liquid fires and carbon dioxide extinguishers for electrical fires
Fire blankets
In addition, emergency fire doors should be installed, along with adequate signage. In the event of electrical failure, emergency lighting will help guide staff to exits, but in smaller offices you may just need to consider glow in the dark exit signs.
In terms of fire safety drills, you should perform at least one evacuation drill per year. All new staff should also be informed of the fire safety procedure as part of their induction.
Step 4: Mitigate any fire risks
A good fire safety plan will include emergency exit routes, ensuring the correct fire detection and fire-fighting equipment are in place and reducing any fire risks, as well as dissemination of the correct procedures to other staff members.
Hopefully, these procedures will never have to be put into place. In order to help minimise the risk of a fire breaking out, there are a few housekeeping rules you can follow to help keep your workplace safe:
Make sure all escape routes are free of obstruction.
Regularly empty the bins – ensure there's no build-up of flammable rubbish.
Make sure portable heaters can't be knocked over.
Don't overload electrical circuits with multiple adapters.
Turn off all electrical equipment at the end of the working day.
Inspect electrical cords and replace any that are damaged.
Ensure there's no smoking in your office, just in designated outdoor areas.
Store chemicals in a safe place, away from potential friction sparks.
Ensure any machinery and office equipment are regularly serviced.
Never block early detection systems such as smoke detectors or fire protection systems such as sprinklers.
When planning an office renovation, it's important to consider all of these elements of fire safety. Here at Sandhurst Interiors, we understand building control and the safety standards you'll have to meet, so can advise you on how you can achieve a beautiful functional workspace, while ensuring you only use the latest and best innovations in fire safety products. As modern design moves away from dark office buildings and enclosed workplaces to open plan spaces that maximise natural light, one such product that is proving incredibly popular is fire-resistant glazing or fire-rated glass. This product can be installed as doors, wall partitions and roof glazing, so the options are endless and will help brighten up even the darkest of workspaces. Contact us today on 01256 769343 and see how we can help you achieve a stylish office space, while ensuring you comply with health and safety standards and keep your place of business fire safe.