Sandhurst Interiors has a track record of delivering outstanding service to our clients. We work closely with our clients, regardless of the size of their project, striving to achieve 100% satisfaction.
Many of our clients return to us time and again, testament to the quality of service we provide:
——–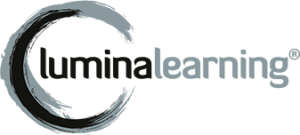 "I came across Sandhurst Interiors via a Google search when looking for a commercial interiors company to undertake our office refit. I was a bit apprehensive about what to expect, but as soon as I met Dominic that all changed. He was very professional and had some great ideas. We are very pleased with every aspect of the refit, from the planning through to completion including the aftercare service which has been impeccable and included additional work that was carried out at our convenience. I would, and have, recommended Sandhurst Interiors without hesitation. Thank you"

Jo Musialek, EA to the CEO
Lumina Learning

——–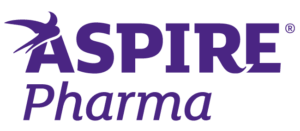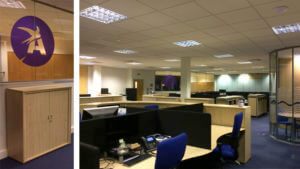 "We recently used Sandhurst Interiors to refit a previously furnished office for our growing workforce to move into. We chose them because, not only was their quote very reasonable, but from the onset they provided a lot more than just a refit service.
Dominic's knowledge and advice was invaluable to us. It gave us great comfort to have someone on the project who really knew what they were doing. We could concentrate on running our business safe in the knowledge that he was getting on with the job. Everything was completed in a timely fashion and within budget with no nasty surprises.
We would not hesitate to recommend Sandhurst Interiors".
Debra Roberts, Finance Director
Aspire Pharma
——–

"We have just finished working with Sandhurst Interiors on a new fit out for our new office. Dominic has been entirely professional, helpful and hard-working from the start. He helped us with the design of the office and was always accommodating with our last-minute changes to the design.
Dominic made sure that the quote he provided was within our budget and once the project began, he took control from the start to the finish, leaving us with nothing to worry about. Dominic ensured he kept us informed of timescales and any problems which arose (and even fixed our boiler for us).
We are delighted with the finished office and the clients have all commented on how smart the new look is. We wouldn't hesitate to use Sandhurst Interiors again for any new projects".
Rachel Watson
Watson Thomas Solicitors

——–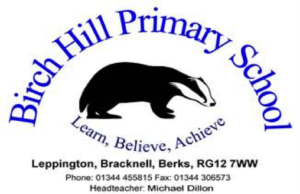 "Sandhurst Interiors were recommended to us when we were looking for someone to carry out a lot of painting and refurbishment work of our school in Bracknell Forest. The work needed to be scheduled to minimise any disruption to school. This included working late night and working over the weekend. Dominic was very professional and was always polite and helpful. His work was always to an excellent standard; clean, within budget and on time. We have since used Dominic again to refurbish some additional classrooms. I would recommend Dominic without hesitation".
Michael Dillon B.Ed (Hons) MA, Headteacher
Birch Hill Primary School
——–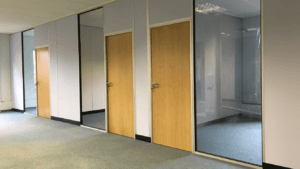 "We found Sandhurst Interiors at midnight one frantic evening over Christmas as we were renovating a dated office block in Hook, Hampshire, whilst turning it into a Business Centre. One licensee required 3 extra offices and everywhere was shut/closing down before December 25th. We met Dominic the next day and the plans/quote arrived 24 hours later and once agreed the job was completed on time between Christmas and New Year, and everything was left neat and tidy afterwards. We have since used Dominic on several extra phases of the building to great success, always going above and beyond to accommodate our requirements/timings and planning around obstacles such as floor data points and aircon vents. We recommend Sandhurst Interiors 100%."
Sharon Thomas, Business Centre Manager
Bramshill Business Services Limited, Landmark House, Station Road, Hook, Hampshire
——–

"Sandhurst Interiors recently carried out a refurbishment of our offices in Camberley. At all times we found them to be extremely helpful and professional. They worked within our budget by making suggestions on how we could get the best possible finish that would meet our needs and expectations. The standard of work was excellent and carried out with no mess or disruption. Work was scheduled so that it didn't interfere with us having to work in the premises whilst the changes were happening, which is essential for a business. I would therefore have no problem recommending Sandhurst Interiors."
Sara Dillon
Director of Eden Group
——–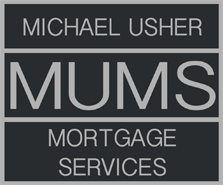 "I found Sandhurst Interiors through a google search. I had an office which needed a total refit and I put my whole trust in Dominic Brown the owner of the business. My first conversation to him was " I want someone that is going to look after me" I met Dominic and as soon as I met him I knew that he was the right man for the job. His staff worked on time from start to finish and at every stage of the build they kept everything clean and safe. The timing of the job was spot on and they even worked round my staff in order for my business to carry on uninterrupted. I was totally satisfied with all aspects of this companies work. That satisfied, I have had our Basingstoke office totally re-fitted and again this was completed with no hitches or snags. I am a very happy customer and will always recommend Dominic Brown of Sandhurts Interiors."
Michael Usher
Managing Director of Michael Usher Mortgage Services Ltd.
——–